Brushless motor (BLDC motors, BL motors) known as electronically commutated motors (ECMs, EC motors) are synchronous motors powered by DC electricity,
And brushless motor makes more efficient:
High torque to weight ratio, more torque per watt (increased efficiency)
There is no sparking and much less electrical noise.
There are no brushes to wear out, longer lifetime.
Reduction of electromagnetic interference (EMI), they are very easy to cool.
You can have a lot of electromagnets on the stator for more precise control.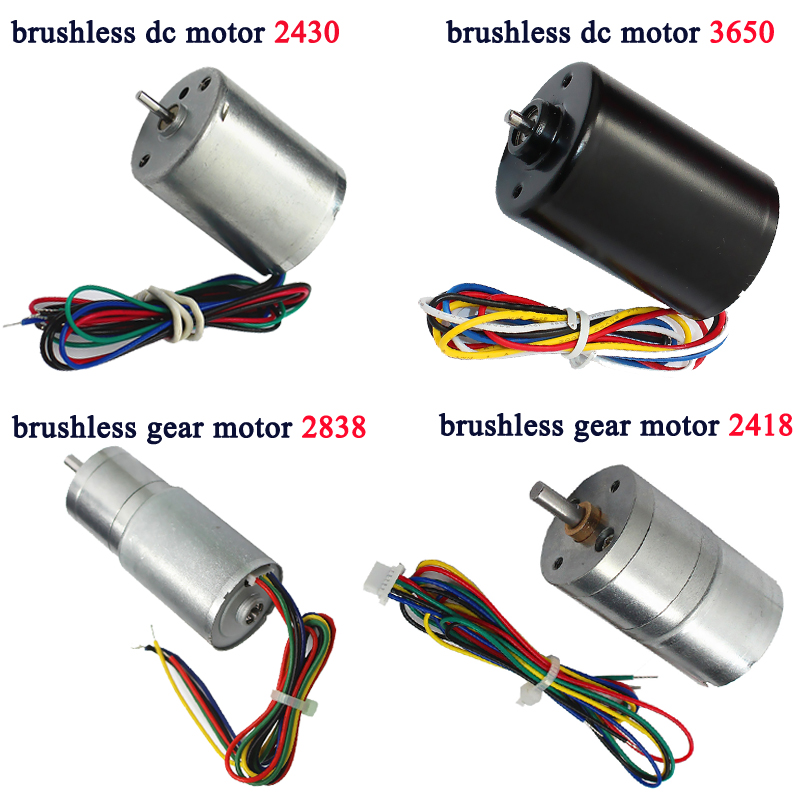 Typical Applications:
Brushless motor is often used in the control request is higher, higher speed of devices, like: model aircraft and precision instruments etc-to strictly control the speed of motor.
Have any questions or special needed, please contact us, we have the engineer group and best sales department to service to you.
Looking forward to your inquiry. Welcome to our factory.