Coreless DC Motor belongs to DC, permanent magnet, servo micro motor. There`re many advantages of coreless dc motor, such as small size, energy-saving, sensitive and convenient control. The main feature of coreless dc motor is using non-core rotor compared with traditional motor. This novel rotor structure completely eliminates the energy loss due to the formation of eddy currents. At the same time, the weight and inertia are significantly reduced, thereby reducing the mechanical energy loss of the rotor itself.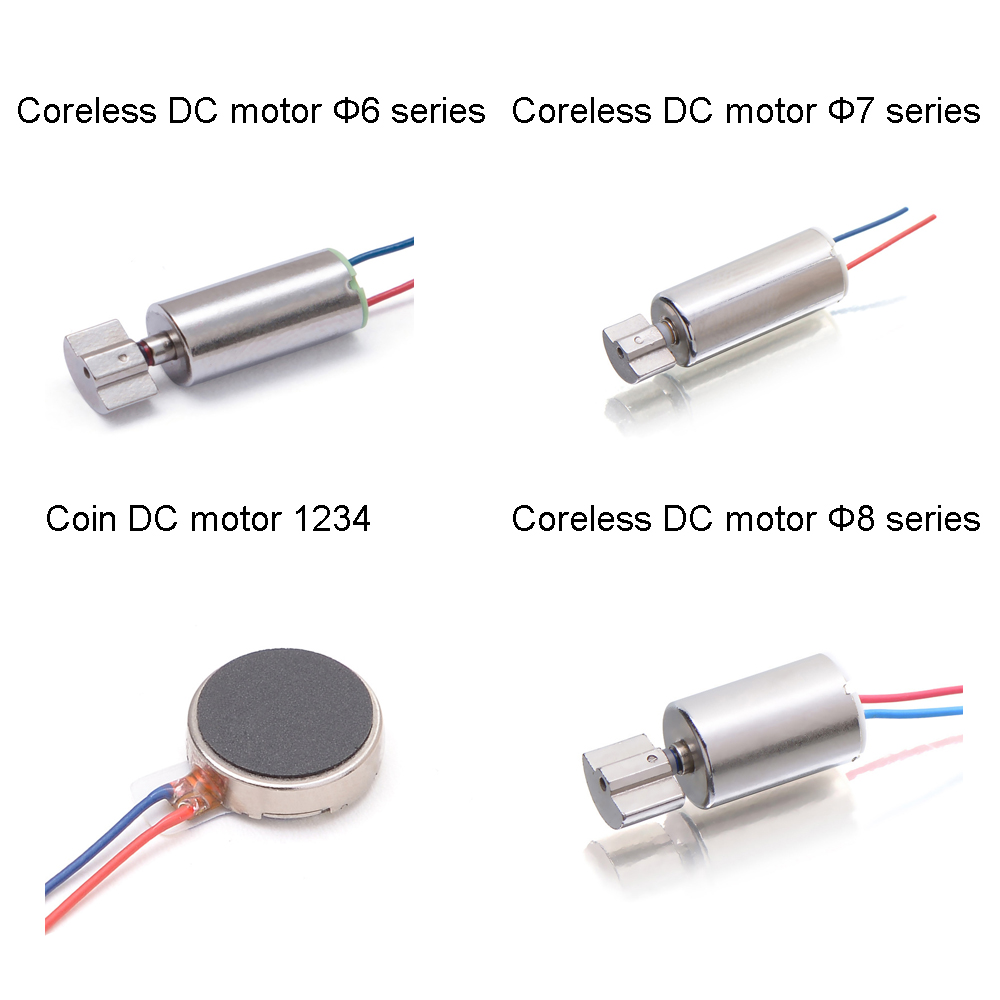 Typical Applications:
Intelligent vibrato, electric tooth brush, mobile phone, game controller, electronic equipment, sex product, vibrating massager.
All vibration motors are inspected by precise instrument & tools and with CE/ROHS/FCC certification to ensure the highest performance the DC gear motors used in your applications.
Have any questions or special needed, please contact us, we have the engineer group and best sales department to service to you
Looking forward to your inquiry. Welcome to our factory.