The encoder motor is mounted an encoder for measuring the speed and direction of the motor on the motor. From the different physical medium to points, it can be divided into optical encoder and magnetic encoders. Optical encoder: small size, precision, the resolution itself can be very high, no contact without wear; the same species can detect the angular displacement. Magnetic encoder: high speed, fast response, easy debugging, easy to install, line drive output type, anti-interference ability, suitable for long-term output.
Working Principle
Encoder mounted on the motor shaft, the motor rotation, the encoder will output with the speed of the signal changes, sent to the inverter control unit. Encoder accuracy, a direct impact on the control accuracy. For high-precision positioning of the occasion, the use of low resolution encoder can not meet the control requirements.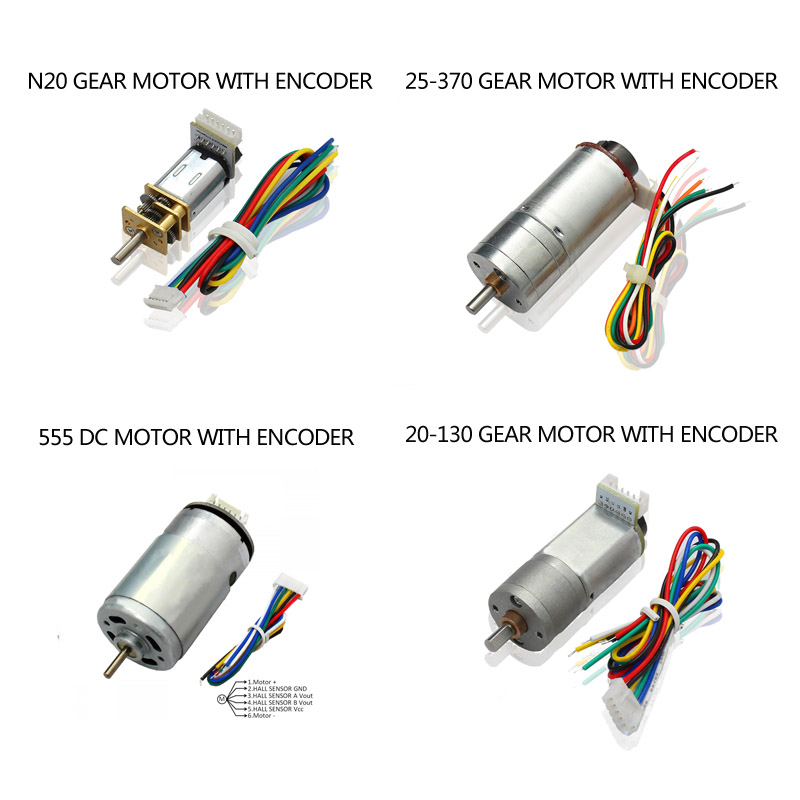 Typical Applications:
Intelligent self-balancing two-wheeled vehicle, intelligent tracking car , smart home appliances, robot , camera rocker.
All encoder motors are inspected by precise instrument & tools and with CE/ROHS/FCC certification to ensure the highest performance the DC gear motors used in your applications.
Have any questions or special needed, please contact us, we have the engineer group and best sales department to service to you
Looking forward to your inquiry. Welcome to visit our factory.