Vibration motor is mainly used for mobile phone, it belongs to DC Brush Motor. There is a eccentric wheel on the shaft of vibration motor, when the motor rotation, the eccentric wheel of the heart is not the centre of the motor, making the motor in a constant loss of balance, and causing vibration due to inertia. Vibration motor has the advantage of light weight, low noise, low consumption, fast response.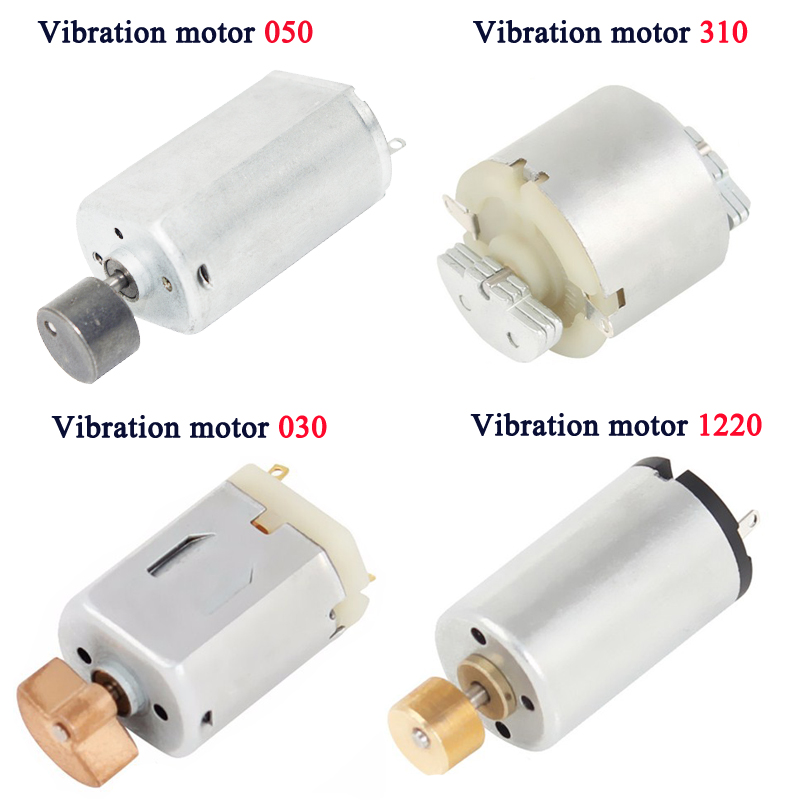 Typical Applications:
Mobile phones, toys, health massage
All vibration motors are inspected by precise instrument & tools and with CE/ROHS/FCC certification to ensure the highest performance the DC gear motors used in your applications.
Have any questions or special needed, please contact us, we have the engineer group and best sales department to service to you
Looking forward to your inquiry. Welcome to our factory.